GEAR UP TO CHEER ON VIRGINIA FOOTBALL AT THE OFFICIAL UVA CAVALIER COUNTDOWN TAILGATES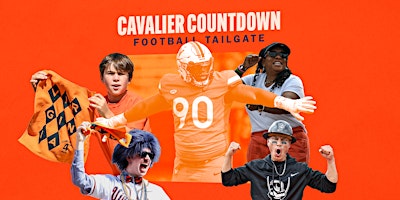 UVA CLUB OF MIAMI: UVA VS. MIAMI CAVALIER COUNTDOWN TAILGATE
UVA vs. Miami Cavalier Countdown Tailgate
Hard Rock Stadium, Heineken Lounge/Bar 347 Don Shula Dr, Miami Gardens, FL 33056
UVA vs Miami Cavalier Countdown Tailgate
Oct 28, 2023 | Time TBD
Hard Rock Stadium, Heineken Lounge/Bar
347 Don Shula Dr, Miami Gardens, FL 33056
The bar is cashless and accepts only credit cards and mobile pay.
Our tailgate is located in the Heineken Lounge/Bar near the southwest corner of the stadium.
See map below for our exact tailgate location - the red star on the map is our tailgate location. The blue stars on the map represent single game parking pass locations.
Plan to arrive early and expect heavy game day traffic.
Whether you're traveling to a game, or watching it locally with fellow Hoos,
find an opportunity to cheer on Virginia Football: