One-Day UVA
One-Day UVA is a day-long, in-depth learning experience designed to educate, provoke thought and encourage dialogue among its audiences. This program brings together experts, knowledgeable leaders and others who are passionate about the particular topic. Participants share a memorable day of learning and discussions.
RECEIVE UPDATES ON THIS EVENT
Subscribe to the Lifetime Learning email list.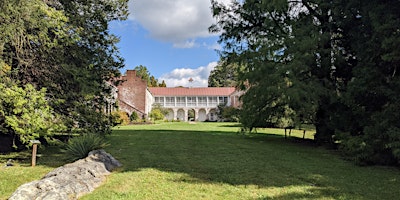 SECRETS OF THE STATE ARBORETUM OF VA AND BLANDY EXPERIMENTAL FARM
David Carr, Antonio Austin, Robin Couch Cardillo, Ariel Firebaugh, Candace Lutzow-Felling, Jared Manzo, Jack Monsted, Chris Schmidt
Blandy Experimental Farm, The State Arboretum of Virginia 400 Blandy Farm Lane, Boyce, VA 22620
Register
SHARE
THOUGHTS FROM THE LAWN
The Thoughts From the Lawn blog features posts by UVA faculty related to upcoming lectures, recent books, educational events, and research conducted on relevant topics.